Our team is led by senior-level investment bankers focused on providing the highest quality services to our clients. Osprey Capital has extensive transaction execution skills with a proven track record of success in assisting clients buy businesses, sell businesses, and raise debt and equity across a variety of sectors.
 We have the extensive experience necessary to manage your deal process and ensure the best outcome.
Contact one of our advisors today.
Our Industry Advisors are comprised of executives that can assist by providing the often-necessary industry experience and insight to help our clients on specific transactions. They complement our service offering as required including but not limited to: Keeping abreast of market trends, advising on priority markets and facilitating senior & confidential introductions where required.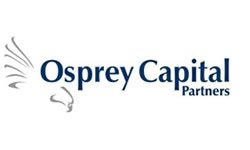 "Osprey Capital Partners is very proud of our track record of helping our clients buy, sell and finance Canadian businesses. We continually strive to offer the best possible service to our clients."
Stephen Jakob
Founder


"Our mission is to set the standard for professional investment banking for mid-market companies, delivered by a focused team of experts who share Osprey's vision, goals, and passion to provide our clients with a unique relationship-driven experience."
Troy Ternowetsky
Managing partner
"Our core principles guide our decision-making and challenge us to excel for the benefit of our stakeholders, our clients, employees, partners, and suppliers. These business principles serve as the foundation for us to achieve our vision."
John Mottola
Managing partner
"Our vision is to be Canada's premier mid-market investment banking firm offering industry-leading M&A and financing services."
John Mottola
Managing partner
Osprey Capital provides financing services to mid-market companies, including mergers, acquisitions, business sales, and finance transactions. We continue to expand our Canadian presence and are looking for talented and motivated seasoned investment banking professionals to join our team. For further details please contact: