Our established track record of successful transactions provides insight into situations, industries, and services provided. We are proud of our achievements and the value created for our clients. Click through to learn more about each transaction and gain valuable insight into how our services can enable you to achieve your desired outcome. We look forward to providing you with further details on these transactions.
Sign up for the Osprey Capital Newsletter & follow us on Linkedin
Get our newsletter to keep current on transactions and information relevant to you and your business delivered straight to your inbox.
"Our vision is to be Canada's premier mid-market investment banking firm offering industry-leading M&A and financing services."
John Mottola
Managing partner
Alan Greenspan, President of Confederation Freezers, commented; "This is an exciting transaction for our family and a new chapter in our history. We are enormously proud of what we have accomplished over the last 47 years and are confident that, in partnering with Premium Brands, the legacy of Confederation Freezers will be honoured and maintained. We strongly believe that Premium Brands is the right partner, at the right time, to foster these ideals as we move to the next stage of our business."
Alan Greenspan
President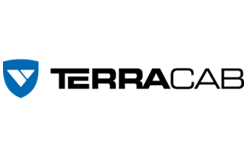 "Osprey Capital played a key role in sourcing the opportunity and guided us through negotiations. They ensured that the structure of the acquisition enabled us to maintain the core values of the vendors, employees and to position us for growth and expansion for the future of all businesses under the ownership."
Michael Easton
President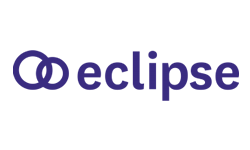 Robert Stroud, owner of Eclipse, said the new financing arrangement will enable the company to further expand its U.S. market share. "The process conducted by Osprey Capital provided us with options which ultimately allowed us to choose the right lending partner and debt package tailored to our requirements," he said.
Robert Stroud
Owner
"Our core principles guide our decision-making and challenge us to excel for the benefit of our stakeholders, our clients, employees, partners, and suppliers. These business principles serve as the foundation for us to achieve our vision."
John Mottola
Managing partner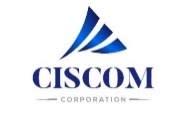 "We found the right partner in Robert Brown and Osprey Capital. Robert's expertise made the process much easier in the difficult economic environment created by the pandemic."
Drew Reid
Executive Chairman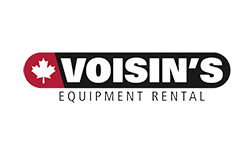 "I knew that Osprey shared the same entrepreneurially spirit that I have, and the team from Osprey would be hungrier to get a deal done than some of the large institutional M&A players that I interviewed. I have always lived and thrived in a sales environment where success is highly dependent on effort and skill. That's what I thought I was getting – and my instincts were bang on. The Osprey team proved to be easy to work with and produced an excellent outcome for the shareholders."
Steve Voisin
President
NKS Health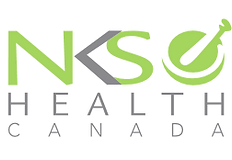 "Osprey Capital's team assisted with the long purchase and sale process from start to finish. Their attention to detail along with guidance, support and negotiating provided us with the best possible outcome. They offered the highest level of understanding, wisdom, experience, patience, and ability to execute that ultimately made this transaction such a success. I had top level support from Stephen Jakob personally and this differed from accounting firms we had worked with over the years."
Steven Simonot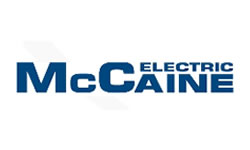 "Osprey Capital's professional process allowed us to secure a transaction with the ideal partner in Canem that ensures the long-term future of our people and our company. It immediately positioned McCaine to leverage the operational and field experience of Canem."
John Schubert
President

Allan Francis, vice-president of corporate affairs and administration at Dynamic Technologies, says the process conducted by Osprey Capital was professional from start to finish. "We wanted to find the ideal buyer for Parr in the most efficient way possible and Osprey Capital enabled us to do just that."
Allan Francis
Dynamic Technologies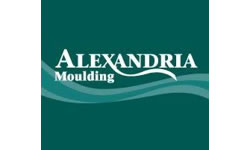 "Osprey were true professionals from start to finish. They took us through a systematic process, backed with a wealth of experience, to help find the best possible partner. This process was about making the company stronger and poised for growth; Osprey helped us achieve exactly that."
Andre Cholette
Owner

"This deal was one where long-standing relationships with both MCC Holdings and Mosaic contributed to the efficiency of the confidential process and the success of the transaction. Structured as a private company, the Mosaic portfolio of businesses have now been positioned for future success."
John Mottola
Osprey Capital Partners


"Our mission is to set the standard for professional investment banking for mid-market companies, delivered by a focused team of experts who share Osprey's vision, goals, and passion to provide our clients with a unique relationship-driven experience."
Troy Ternowetsky
Managing partner
"Osprey Capital's professionalism, depth and transactional focus was evident from the outset. They ensured that our objectives were at the forefront of the process that resulted in an outcome that exceeded our family's expectations."
Liz Boroditsky
Owner

"We found the Osprey team to be good people, well connected and experienced in the sale, which allowed us to successfully close the transaction in a timely manner. In the end, it felt like a win–win. They found a fantastic buyer that valued our people, and they have a vision for a prosperous future for both them and the company."
Graham Wilson
President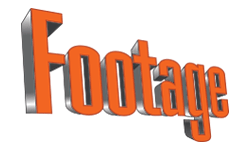 "In 2016, after several years of restructuring and operational improvements to our business, my partner and I decided that would like to put our business up for sale. By this time we had already spoken with other M & A firms and were approached by Osprey just at the right time. The gentleman at Osprey said all the right things and delivered on their promises. Osprey was successful in selling a portion of our business in 2017 and we were very pleased with the outcome."
Nigel Burbidge
President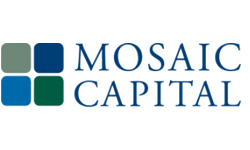 "The team at Osprey Capital delivered on our ask to source opportunities that would allow us to expand the service and operations of Place-Crete."
Troy Pearce
Chief Operating Officer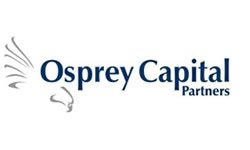 "Osprey Capital Partners is very proud of our track record of helping our clients buy, sell and finance Canadian businesses. We continually strive to offer the best possible service to our clients."
Stephen Jakob
Founder